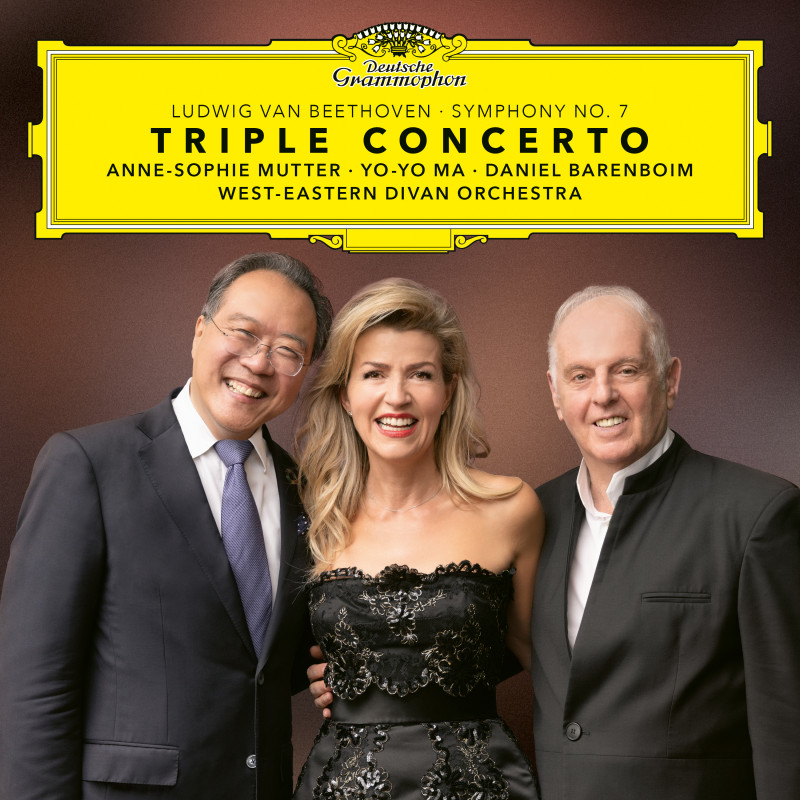 Triple Concerto & Symphony No. 7
Anne-Sophie Mutter, Daniel Barenboim, Yo Yo Ma
Anne-Sophie Mutter, Yo-Yo Ma & Daniel Barenboim, three of today's most renowned classical artists and Beethoven interpreters, celebrate the 250th anniversary of Beethoven's birth by recording the Triple Concerto coupled with the seventh symphony. The recordings were made at concerts held in Buenos Aires and Berlin – in July and October 2019 respectively – to mark the West-Eastern Divan's 20th birthday. In a third anniversary it is 40 years since the appearance of legendary Triple Concerto recording made by Mutter and Ma under Herbert von Karajan in 1980. Listen to a pre-release track of the 2nd movement of the Triple concerto. The album will be released internationally for download and streaming and also as Visual Streaming on April 3. CD, LP, and Video on Blu-ray Disc will follow on May 8.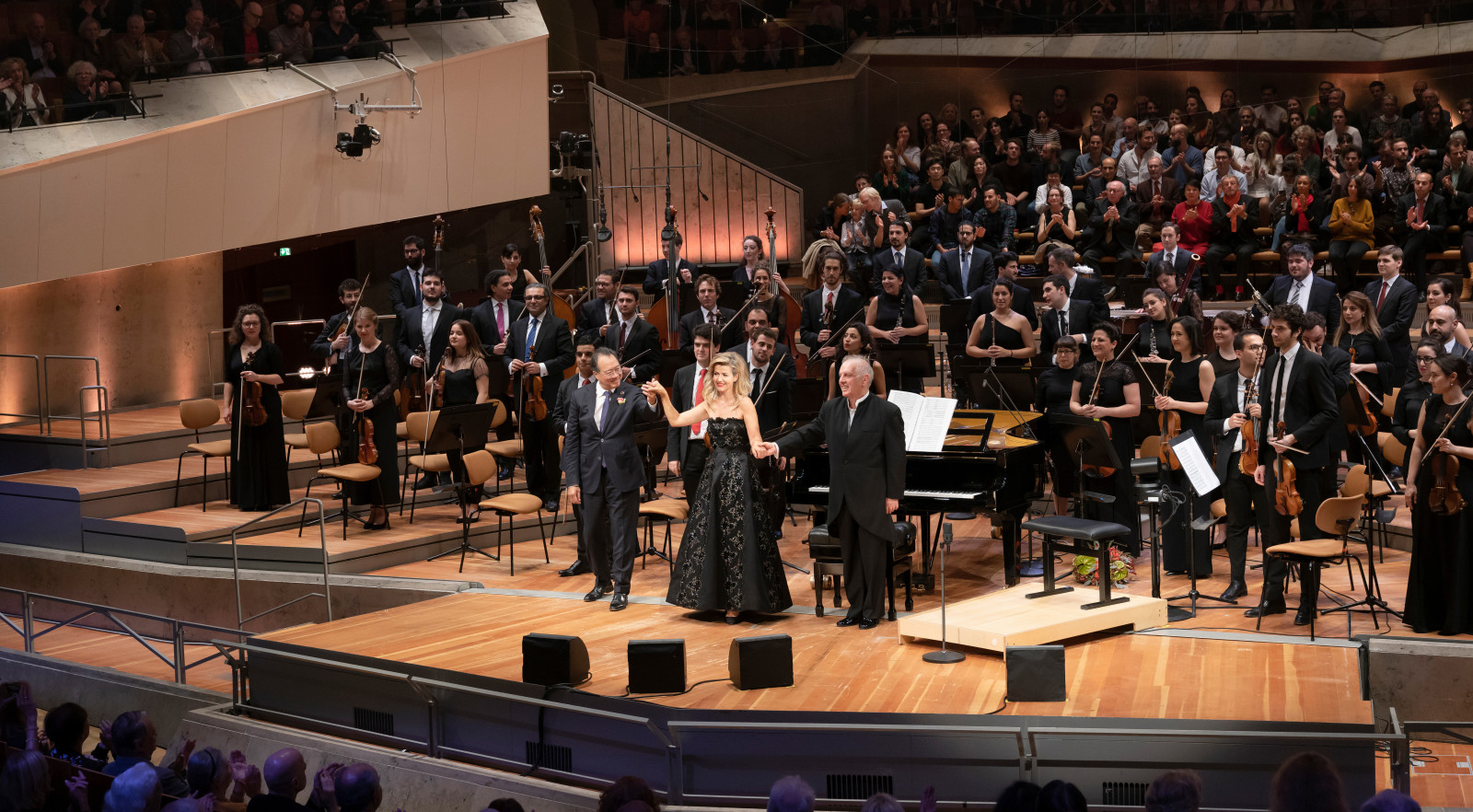 Triple Concerto C Major, Op. 56, No. 2 - II. Largo - attacca
See a live performance of the second movement from the Triple Concerto, recorded at the Philharmonie, Berlin in 2019.