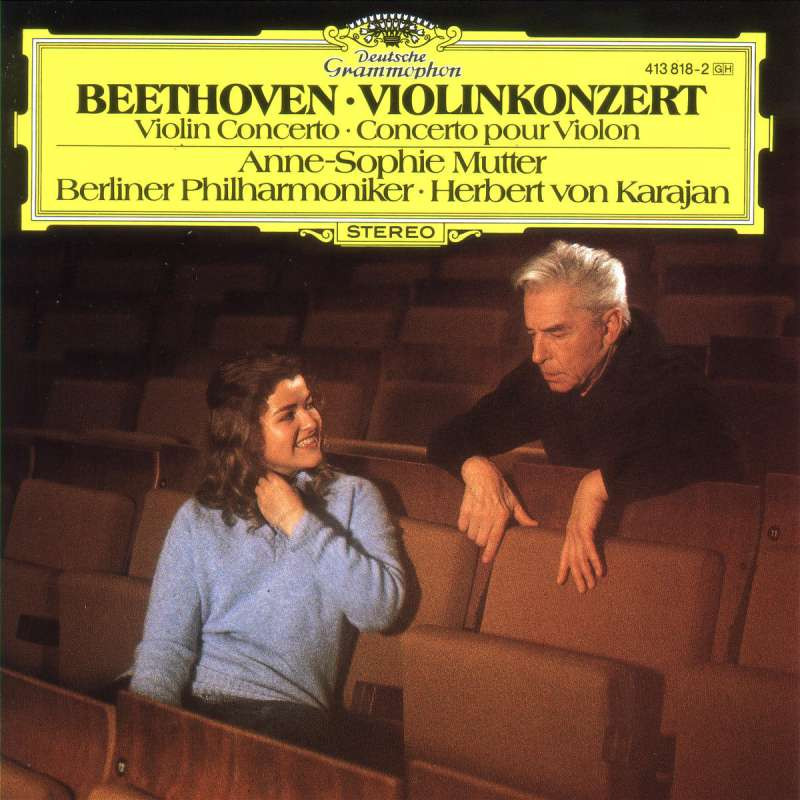 Rec.: September 1979
Herbert von Karajan and Anne-Sophie Mutter deliver an unparalleled performance of Beethoven's sole Violin Concerto. The delicacy and consideration of the first solo entrance from Mutter exemplify the detail in which both Karajan and Mutter exude throughout this interpretation. Incredibly rich and indulgent in just the right places. The Cadenza at the end of the first movement is a standout moment, (written by Fritz Kreisler). This Cadenza takes the listener on a journey through a plethora of eras and styles before blissfully returning to the familiar Beethoven texture that we know so well, so much so that when we do return there's a sense of overwhelming comfort and safety that can be experienced. A truly remarkable recording.
Watch Berlinkfske (Denmark) journalist, Søren Schauser, speak about this recording in the video section.