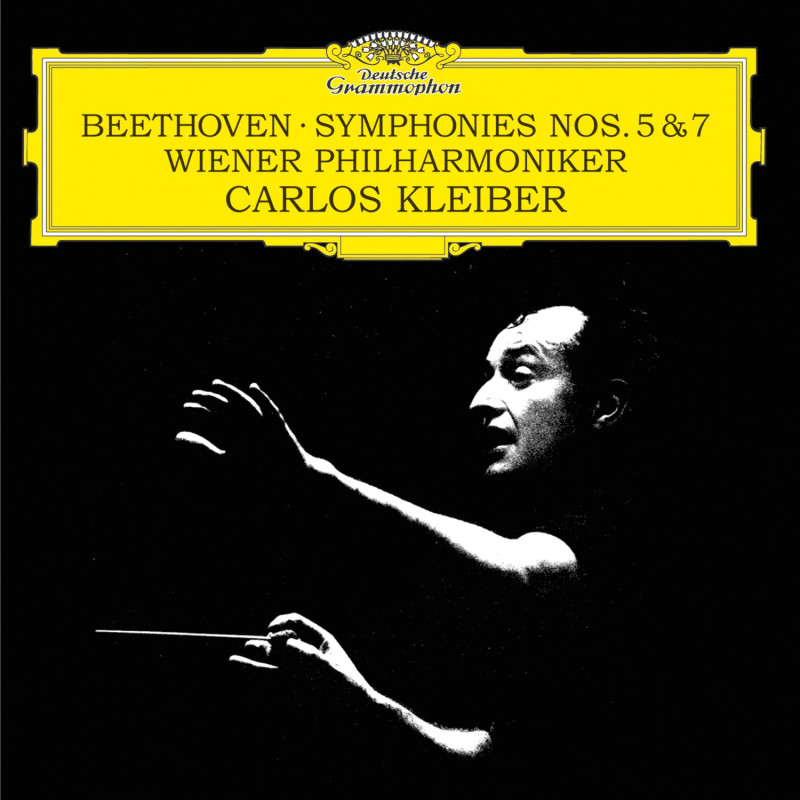 Recs.: April 1974 (No. 5), January 1976 (No. 7)
Beethoven's 5th is arguably one of the most well-known pieces of classical music in the world. In German-speaking countries it was dubbed the 'Fate' symphony, after Anton Schindler described the opening bars as being reminiscent of "Fate knocking at the door". Others simply know it as 'Beethoven's Fifth'. After the debut of Symphony No. 7, Carl Maria von Weber famously declared that Beethoven was now "Ripe for the Madhouse" and that his genius had now reached the non plus ultra.
One of Deutsche Grammophon's most famous albums ever, Carlos Kleiber recorded the 5th and 7th symphonies with the Vienna Philharmonic in 1974 and 1976 respectively. Robert Braunmüller (Abendzeitung Munich) gives his thoughts on them. Watch the video in the video section.