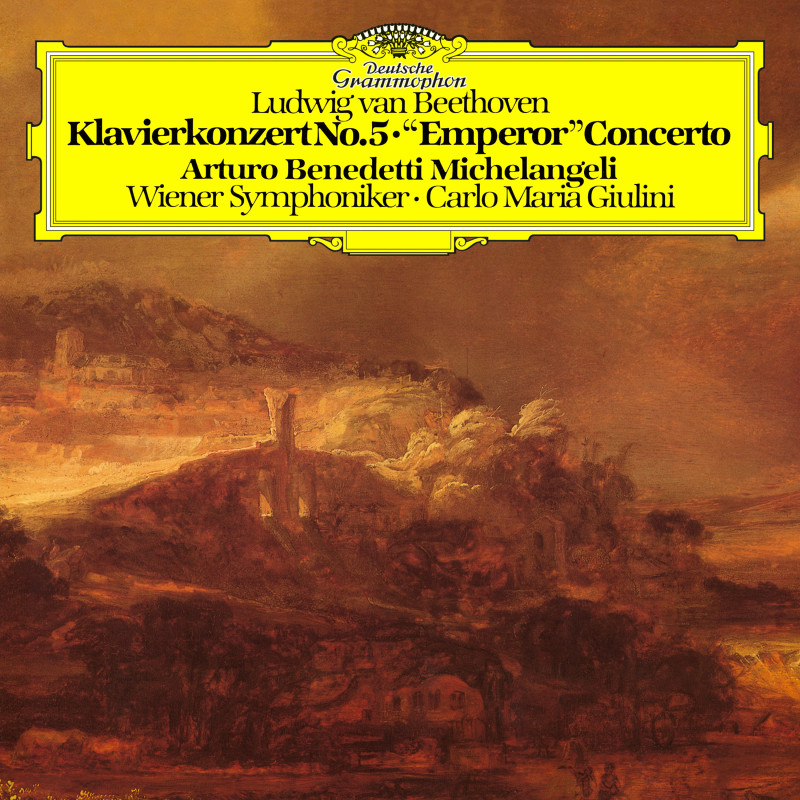 Piano Concerto No. 5 'Emperor'
Rec.: February 1979 (Live from the Musikverein, Vienna)
Arturo Benedetti Michelangeli, Wiener Symphoniker, Carlo Maria Giulini
"The Last of Beethoven's Piano Concerto's, presumed to be due to the severity of his deafness by this point (1809).
Thought to be dedicated to Archduke Rudolf of Austria, the Piano Concerto was then dubbed 'The Emperor', however this was thanks to Beethoven's publisher in the UK, Johann Baptist Cramer."
Watch Gramophone Magazine journalist, Charlotte Gardner, speak about this recording in the video section.